When I was about twelve I saw an Oil Of Olay commercial in which a devastatingly beautiful woman, probably in her thirties said," I don't intend to grow old gracefully, I intend to fight it every step of the way." That, my friends, is my mantra. My mother in law has been trying to tell me I am getting older and need to accept my adult limitations since I became a mother in my twenties. I used to say phooey to that, though it's gotten harder since I hit my fiftieth birthday.
I wore a two piece swimsuit into my forties (not a string bikini, I was never that much of an exhibitionist, even at sixteen), I love rock music and I love the sun. There lies the rub. I love to bake. I love to swim, bike, and float. I love to read outside. My forehead looks like some crazy speckled brown chicken egg with creases across it. That's why I wear bangs. Sometimes I consider growing out my bangs, then I pull my hair back and take a good look at what the sun has done to my forehead and I know I am doomed to banged hairstyles until I just do not care anymore.
Last fall I had my hair braided at the renaissance festival. The large frizzy haired earth mother asked me if I wanted my bangs braided in or left down. "Down," I tell her," I am not ready to show the world my awful speckled wrinkled forehead!" She laughed and told me I would eventually get over it and not care.
I am pretty sure she is wrong.
I have been blessed with a nearly wrinkle free face. I turned fifty last year, and I still have no crow's feet except when I smile, no lines around my mouth. Just the strategically hidden forehead. When I meet new people and they learn my age, they are usually surprised. I have very few gray hairs, they didn't start showing up until I was forty eight.
I think it's partly because I drink water and don't smoke. But also because of Clarins and that very Oil of Olay that I saw advertised as a kid. When I was in my late twenties and between teaching jobs, I worked for the cosmetic company Clarins, and spent a week in training. Oh, I was excited! I had a red Clarins coat with brass buttons and slept in a hotel in Tulsa at the company's expense, and I spent the days in classes learning all about skin care ingredients and regimens and self tanner. While I worked for the company I had access to all the products, and I got hooked on skin treatment twice a day: serums and multi-regenerante creams and even a bust lifting gel- all mine to use. I skipped the self tanner because I loved to lay out, and as my old youth minister said, I could get a tan just standing in the shower. When I went back to teaching and had to reduce spending, I switched to Oil of Olay. I remembered that commercial from the 1970s, and my Grandma June had used it, that seemed like a good recommendation to me; and I have applied it faithfully ever since, though I did move from the regular stuff to the anti-aging stuff ten years ago. Fortieth birthdays require such moves.
My face and hair haven't caught up yet. But my knees and back have. Oh, yes. I may look younger, but with four ruptured discs and two grinding knees, I walk like a 98 year old granny if I sit in one position for too long. Two nights ago I almost fell out of bed because I couldn't make my joints bend fast enough to catch me when I stood up to go to the bathroom for what seemed like the fifty second time overnight. My hands hurt if I try to sew, my eyes require reading glasses, and to my horror I have started snoring if I try to sleep on my back. God, that is humiliating.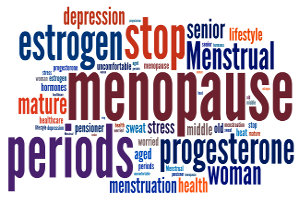 But the worst is coming. It's happening right now. The Change. That mythical transition from Mother to Crone. That evolution from fertile to dried up husk. That proverbial factory shut down. If mothering is magic, what is it when you lose the ability to become a mother? Is it still magic? I don't really know just yet.
I don't have hot flashes. Thank all the goddesses that ever lived in moons or trees or clouds or water. No hot flashes.
For me, it's been about anxiety and insomnia. Oh, and gushing. And clotting. And cramping. And headaches. And desert dryness. And pudge.
Right now, it feels like really dark magic. It feels like pain and loss. Do I want to have any more kids? No, not even a little bit. I am not even very excited about the prospect of being a grandparent. I am not that cliche' mom asking my kids when they are going to make me a grandma. I will love on the babies of extended family or former students. That's enough for me.
I am embarrassed that it's even happening. But it's nice that I don't have to shave my legs as much. Though if there is even a musical about it playing in Las Vegas, aptly named "Menopause the Musical," I guess I shouldn't feel so lonely about it. Maybe it's something to laugh about?
Here's the thing: with age, you're supposed to get wiser, right? More at peace. Calmer. Sophistication personified. I feel like a drooling monkey, squishy in all the wrong places, troubled by memory loss and inflexible joints (seriously, who thought PiYo would be a less stressful workout?)
I know that true beauty comes from the spirit within, and that "pretty is as pretty does." I try really hard to be kind and positive (really, I cannot imagine any more damaging ager that negativity, except cigarettes. Those are brutal). However, I also think I would like to be one of those ladies who can rock heels and an age appropriate pencil skirt, whose skin is smooth and moisturized, and whose aura oozes confidence and magnetism.
Getting older sucks. Seriously. But…
Two of my favorite people in my entire life were my grandmothers. And they got older. They did. And I adored them anyway. And so did their husbands. And their children. And their grandchildren.
My grandmothers were awesome. Both were elegant and loving, and gifted in their own ways.
Maybe you have seen "The Age of Adeline," a film in which the main character, Adeline, experiences a scientific miracle that halts her aging. She is forced to watch her own daughter age into an old woman, she can't spend a life being married, she protects herself from all long term commitments and ties, lest someone discover her secret. Played by the stunningly beautiful Blake Lively, she looks perfect in every era of fashion, from 1920's flapper to 1960's hippy to today's beaded column evening gown. You think you would make a pact with the devil to have that time, and that figure, for all time to come! But at the end (spoiler alert!) she does begin aging again, and that first grey hair, after 80 years of being ageless, is a miracle to her.
Aging is, unbelievably, a gift.
So, here's what's coming, though not gift wrapped with a pretty satin bow: a wattle neck (dear jesus, I will need strength and humor to get over that), floppy arms, long boobies, and spotted hands. A cool gray pixie, a la Judi Dench. Continued efforts to stay fit, like the 85 year old lady in China who works out 90 minutes a day at home. Sewing for my eventual grandbabies (they are inevitable and I know I will love them when it happens). Gardening and developing a green thumb for my fairy garden. Time on my patio watching birds. And hopefully, with concerted effort, the grace of my grandmothers.